What makes 1:1 Mentorship/Shadow Work so powerful
Sometimes we can't access the things that block us, sometimes we need someone to hold space for us to see and access something painful. Sometimes we need a partner by our side to feel if we are on track. If you feel the need of such a partner, I'd be happy to hold space for YOUR journey.
Whatever you want to tackle - there is nothing I am not ready to face with you.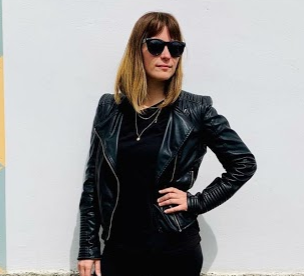 What people say about it:
"Mounira has supported me through some of the most challenging decisions that I have had to make in my career and personal life.  Using intuitive, skilful approaches (and limitless patience!) she has helped me dissolve deeply ingrained conditioning that had been holding me back from meaningful change.  I now have a clear vision that I am making tangible progress towards. A path that I had previously considered radical, risky and out of reach now feels exciting and definitely achievable. Above all, I feel more flexible, creative and alive! I am infinitely grateful - thank you Mounira"

Adam K,
Managing Director, global investment bank
"I underwent a coaching programme with Mounira at a time when I was contemplating making material changes to my working life but struggling to put my various thoughts into actions. Two years later, it feels like the most natural thing in the world to be living out the life that - when I started working with Mounira - was merely a distant dream. Mounira is a natural coach, leading from the heart, oozing warmth and energy. Simply put, you will struggle to find a better mindfulness based coach. If you are serious about change (regardless of which facet of your life you are focused on), you should give Mounira a call. You will not regret it." 

Anna Campbell
Lawyer, London.
Your intake form has been submitted. Check your email for a copy of your responses. If you're accepted, you'll receive an email with a link to checkout.
Frequently Asked Questions
Can I find out more about this program?
Yes, actually if you are interested we will schedule a first call in which I will explain all the details to you and also find out more about what is important for you during the journey.
After that you will have a moment to reflect if it feels like a good fit for you and if not, you will receive the full refund.
How do I schedule my appointment?
Upon purchasing this program, you'll receive further instructions on how to book a time for your appointment.
Can I purchase more coaching?
Absolutely! If you find yourself in need of coaching more than what is part of the program, simply purchase additional sessions.